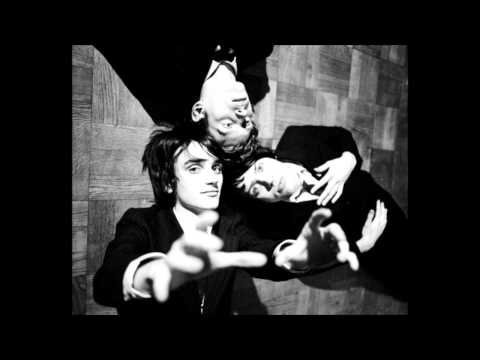 Black Wire were an English indie rock band from Leeds, UK. The band members were Daniel Wilson (vocals), Si McCabe (guitars, BVs and other noise), Tom Greatorex (bass) and Danny Prescott (Drums).
Black Wire formed in January 2003 and played their first gig within a month of forming, at the Leeds club night Pigs. They then went on to tour excessively playing with such bands as Bloc Party, The Libertines, HARD-Fi, The Cribs, Kaiser Chiefs and The Futureheads. Debut single 'Attack! Attack! Attack!' was awarded NME single of the week followed by rapturous reveiws of the rest as and when they were released. The start of 2006 saw a European tour taking in Italy, France and Germany and also an American tour which included San Francisco, Chicago, Los Angeles and New York.
Intitially playing with a drum machine the trio of Wilson, Greatorex and McCabe have recently added the drumming skills of Danny Prescott who was recruited after one rehearsal.
Dan Wilson, having attended Art school, designed and drew the artwork for the first 3 singles.
Their debut, eponymously titled new album was released in early 2005 released on 48 Crash, a label which they left 2006 due to inconsistencies in the label's input and work ethic.
The band split on 18 August 2007. Daniel and Tom have gone on to form TELEVISED CRIMEWAVE, while Si and Danny perform in Lord Auch.

Black Wire [2005]
1 God of Traffic
2 Attack!Attack!Attack!
3 Smoke and Mirrors
4 Promote the Happy Hours
5 Hard to Love Easy to Lay
6 800 Million Heart Beats
7 Broken Back
8 Both Your Houses
9 The Face
10 Very Gun
http://www.mediafire.com/?gkmkxmdumzj
Отредактировано gingeraubergine (2008-04-25 15:18:28)