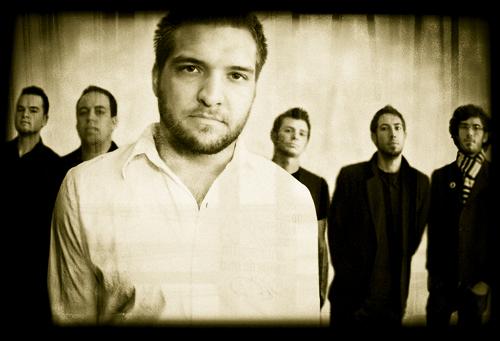 The Eyes Of Tomorrow (2007)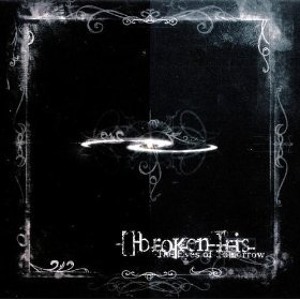 ARTIST.....: Broken Iris
TITLE......: The Eyes Of Tomorrow
LABEL......: Independent
URL........: http://www.brokeniris.com/
RIP DATE...: Mar-12-2008
STORE DATE.: Sep-00-2007
GENRE......: Alternative
01. On My Own
02. The Eyes Of Tomorrow
03. The Scar
04. Unfolding Time
05. Beautiful Girl
06. Where Butterflies Never Die
07. Broken Inside
08. The Ripple
09. Decent Within
10. A New Hope
11. We're Not Alone
12. From Lost To Lucid
13. Colorful Mind
14. One Track Minded Age
15. Sight For The Sore Eyes
16. Forevermore
17. Lauren's Lullaby
18. Beautiful Girl (Acoustic)
Adam Roth - Vocals
Alex Ashton - Cello
David Christensen - Keyboard
Danny Cocke - Guitar
Steve Avery - Bass
Chris Brawley - Drums
http://www.myspace.com/brokeniris
Broken Iris is a Sacramento based band that originally formed in
2005. The addition of Steve Avery (formerly of Die Trying) and
Danny Cocke (formerly of Simplistic) in 2006, influenced the bands
musical style towards its current genre of ambient rock. Adam
Roths powerful vocals are backed by a live cello (Alex Ashton),
keyboard (David Christensen), guitar (Danny Cocke) bass (Steve
Avery) and drums (Chris Brawley), blending together to create a
sound that is both dark in tone, yet lyrically powerful. Their
debut CD "The Eyes of Tomorrow," (based on a story written by
former guitarist Tony Verdi) was released in September 2007, and
guides listeners through a painful story of love and loss. Broken
Iris has been gaining momentum and building a faithful following
at their live shows, proving that their musical talents are not
limited to the recording studio. Broken Iris is currently planning
their 2008 tour.
Synthesis Magazine said, "After winning a highly publicized
contest on KWOD 106.5, a local band called "Broken Iris" was the
opener of the day for Dave Mathews Band. The Sacramento-based band
played an all-too-short set, including the song that won the vote,
Beautiful Girl, on the side stage to a large, enthusiastic crowd.
In addition to the bass, piano, and guitar, they have a strong
drummer, a cellist and an awesome lead vocals. Their lyrics are
deep, they harmonize astonishingly well and their style is likely
to fall under something like soft, emotional rock. Whatever it is,
it works, and they are definitely a band to watch."
http://ulozto.net/!EqQEHkzX2/broken-iri … 92kbps-zip
192
p.s. Очень крутые!
Отредактировано SensesFail (2008-04-03 20:24:35)